Welding curtains
Welding curtains are used to protect bystanders
against the dangers of welding light
The different kind of Welding curtains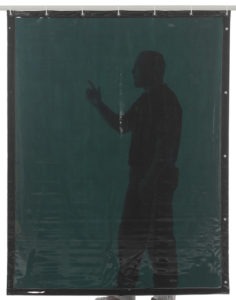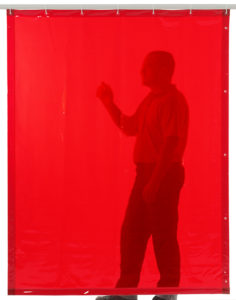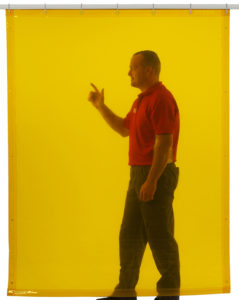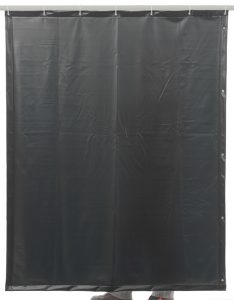 Properties:
Approved according to the International standard for a welding curtain, ISO EN 25980
Dimension 6'x6'(180×180 cms)
Thickness 0,4 mm
Fully seamed all around
Very strong synthetic suspension eyelets embedded all around
Unique snapfastener system to connect the curtains
Free steel suspension rings (tube Ø 33,7 mm) included
Available colours:
Orange-CE (orange/red transparent) 6'x6'
Green-6 (green transparent) 6'x6'
Yellow – UV curtain (see through) 6'x6'

Green-9 (darkgreen non-transparent) 6'x6' (for use as partition between welders)
Minimum order quantity 100 pieces per colour
Protection:
Arc eye (short time exposure to the welding light)
Cataract (prolonged exposure to the welding light)
Skin burn (possibly leading to skin cancer)
Why use a welding curtain?
The welder is protected against the welding light by wearing safety clothes and a welding helmet, bystanders are exposed to the same dangers as the welder.
To prevent these bystanders against long time illness, a separation from welding curtains creates a perfect solution.